HANNOVER MESSE
Daily Tips | 2 April 2019
Find out more about the event highlights on Tuesday!
1. Industrial Pioneers Summit
What comes after Industrie 4.0?
The Industrial Pioneers Summit is the new forum for visionaries, pioneers and innovations drivers at HANNOVER MESSE 2019, with speakers from a wide range of backgrounds in industry, government, business, science and society.
Convention Center (CC), Room 2 | 11:30 AM - 07:00 PM more
1. Lightweighting Summit
For the first time, the dialogue between politics, business and research on topics relevant to lightweight construction, such as material and resource efficiency, innovative engineering and digitized development chains through high-profile lectures and two panel discussions, will take place on a major stage.
Convention area hall 19/20 | 01:00 PM - 05:00 PM more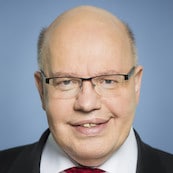 Peter Altmaier, Federal Minister for Economic Affairs and Energy
"We want to bring lightweighting into broad industrial use and to make Germany the leading market for lightweighting technology so that we are frontrunners on the markets of tomorrow."
1. Lightweighting Summit more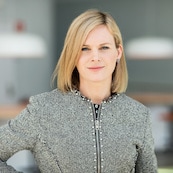 Åsa Tamsons, Senor Vice President & Head of Technologies & New Businesses
Cutting the cables:
Why reliable, cellular connectivity, IoT and 5G are essential for Industry 4.0
1. Industrial Pioneers Summit more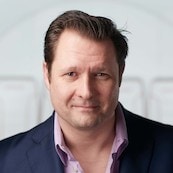 Dirk Ahlborn, CEO Hyperloop Transportation Technologies, Inc.
Building the Hyperloop - Transportation at the speed of sound
Why we need innovative transportation solutions, how to scale disruptive projects by using crowdsourcing and crowd-collaboration, and what may come next in the world of the hyperloop traveling.
1. Industrial Pioneers Summit more
Do not miss!
Guided Tours | Mon 2.00 p.m. | Tue - Thu 10 a.m. + 2.00 p.m. | Fri 10 a.m.
Find out more about key innovations and exhibits. The tours start at the Information Center (IC). more
Product innovations 2019 | Mon – Fri | 9.00 a.m. – 6.00 p.m.
Over five action-packed days, more than 6.500 exhibitors will be showcasing the latest technologies for the factories and energy systems. The Trendspots offer a little taster of what you can expect to find at the fair. more